Available Now!
The spirit of Christmas is gloriously captured in six inspiring stories of faith, family and friendship.
Note the choice of two covers -- classic Nativity scene or fatherly Santa Claus! Content in each is identical. Enjoy these trailers for the six films:
Heavenly Christmas Film Classics
---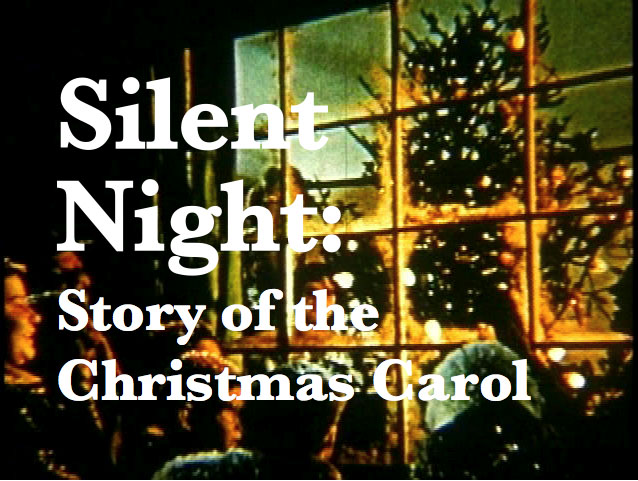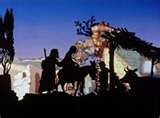 Silent Night: Story of the Christmas Carol
(1953) 13 min., color. Beautifully told true story of how Franz Gruber created the iconic 1818 Christmas carol.
Christmas is Magic
(1953) 24 min. Robert Hutton plays a war vet with amnesia who is taken in by widow Frances Rafferty and her son on Christmas Eve.
Star of Bethlehem
(1956) 12 min., color. Story of the Nativity beautifully narrated from the Gospels and told using the silhouette animation style of Lotte Reiniger. The film opens with the Holy Family traveling to Bethlehem and closes with the Wise Men bearing rich gifts, while a host of angels descend from the heavens.
Three Young Kings

(1956) 28 min. Episode of "DuPont Theater." In Latin America three young boys follow a village tradition of carrying Christmas gifts to the mission church children in the costumes of the Three Wise Men. When they ride through the poor section of town, the boys decide to give the presents to the ragged children instead, causing a crisis in conscience in the community over the true meaning of giving.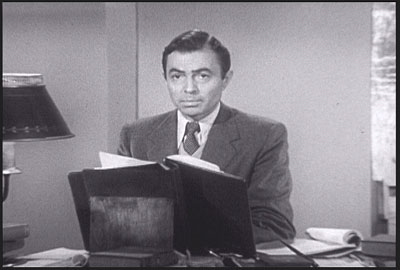 Star of Bethlehem
(1954) 26 min. Produced, directed by and starring James Mason, with the participation of his wife, daughter Portland and other child actors. Mason and his wife first read sections from the bible that lead up to the birth of Jesus. He visits his daughter in bed and their discussion leads into an enactment of the Nativity starring a cast of children. Jerry Mathers plays Joseph. A heartfelt, inventive and personal religious project by a Hollywood star at the height of his fame.
Starlight Night
(1939) 30 min. Opulent British docu-drama about the creation of the famous Christmas carol centers on a stern father estranged from his daughter.
Price $19.95.
How to Order!
---